Did you know that Google does allow more than 10 results on page one?
Did you know that the top ten results are just a setting in Google?
Did you know that you can change it?
Many people are getting frustrated as I am with search engines limiting us to the top 10 results. The frustration stems not so much from who is in the top ten, but having to deal with half the page belonging to stacked up ads, and the continual clicking through pages to find what I need. Worse is the constant re-typing of phrases, like throwing dice at the craps table, trying to force Google to understand.
Finally there is a setting in Google that you can click to allow up to 100 search results. This equates to 10x less clicking and waiting for the page to load.
If you want to know how to do it, below are some screen shots with the tips.
SCREENSHOT 1 (go below for information)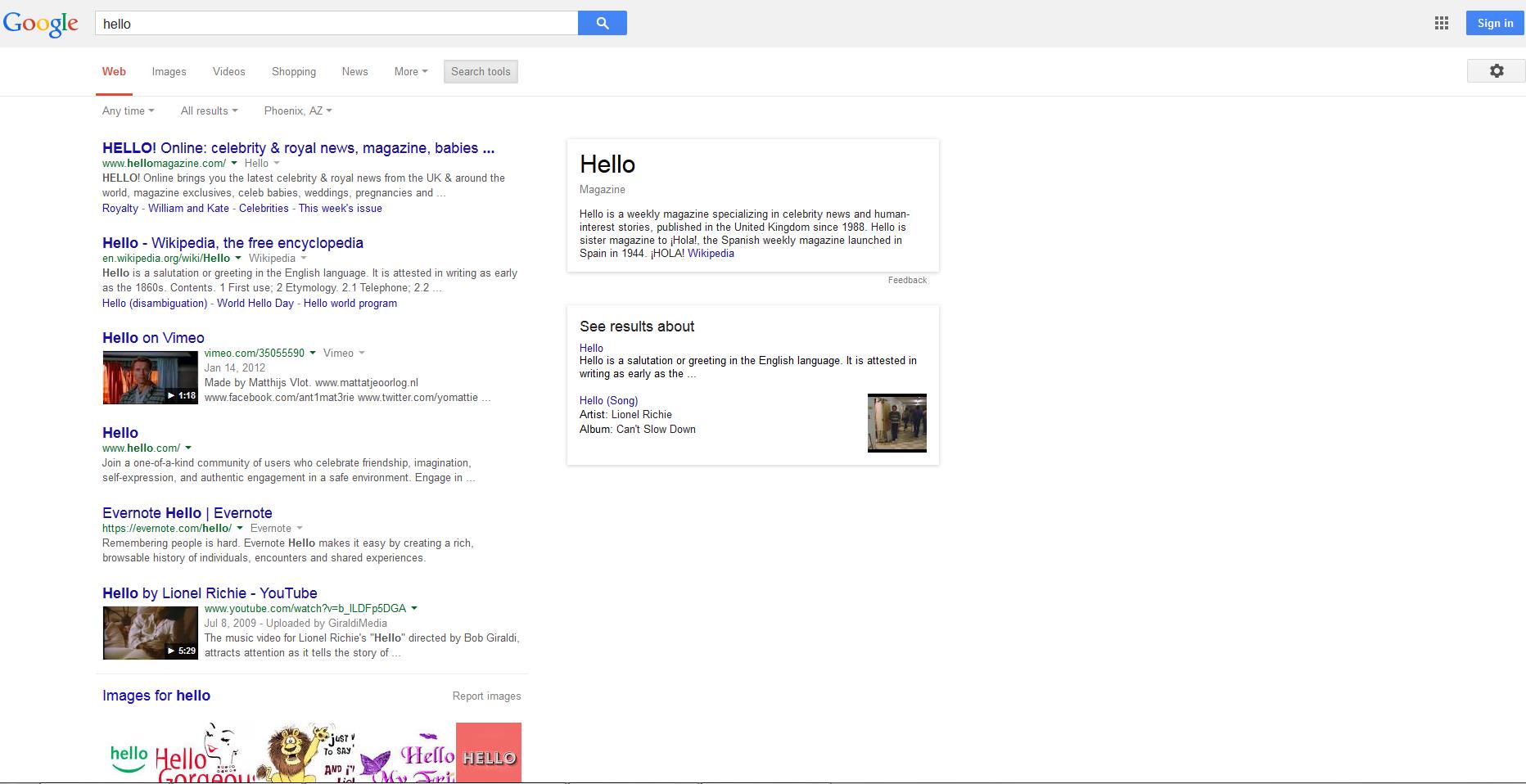 As an example, I typed in the word "Hello". As you can see, there is a little gear in the top right corner of the page. Click that and click "Search Settings" or just "settings" depending on your browser.
Next, you will see another screen replicating the one below.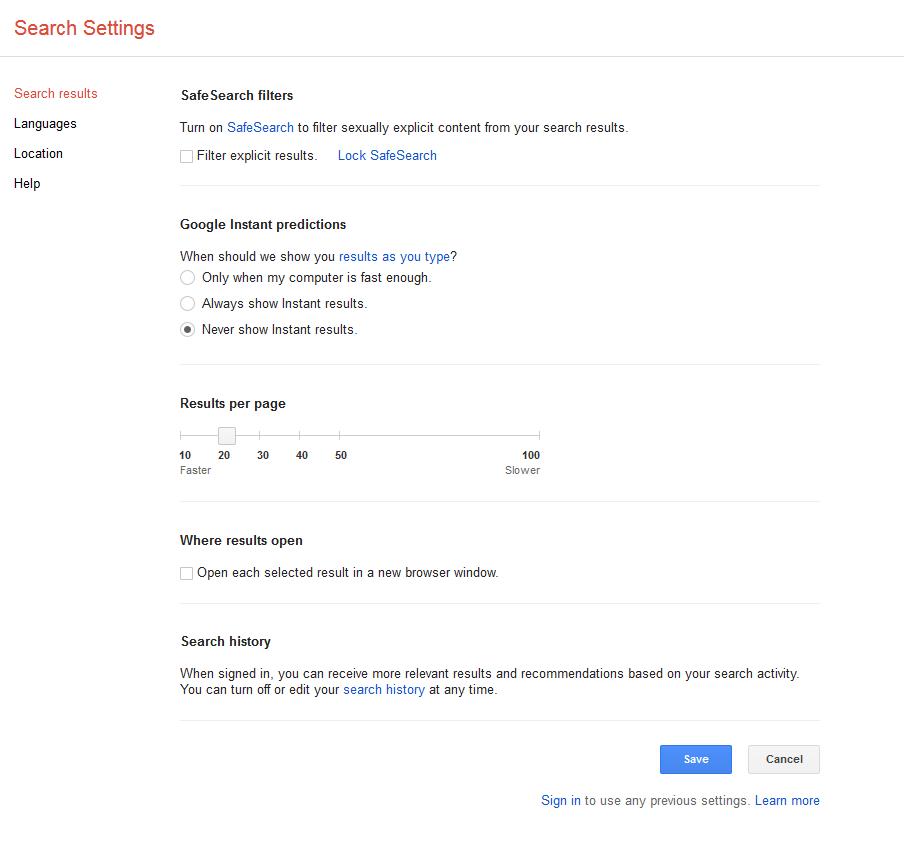 The trick here is to click the "never show instant results" button, and then move the slider to however many you want showing up.
Instant results are not necessarily the best results, and they often get in the way of browsing. So, just turn them off on this page.
Hit save on the bottom and try a new search.
BINGO! Now you see how to get more search results in your window!